Za razliku od prošle godine kada je sve glavne nagrade pokupila Adele, ovogodišnju dodelu Grammy nagrada obeležilo je nekoliko izvođača - što zbog osvojenih trofeja, što zbog nastupa. Nagrada za najbolji album pripala je folk-rok grupi Mumford & Sons za njihov drugi album "Babel", dok je za najbolji singl proglašena pesma "Somebody That I Used to Know" - veliki hit koji izvode Gotye i Kimbra. Priznanje za najbolju pesmu pripalo je grupi fun. za "We Are Young", a ovaj bend dobio je priznanje i za najbolje nove izvođače.
Što se nastupa tiče, najveću pažnju je privukao performans
Justina Timberlakea
i
Jay-Zija
koji su u pratnji big benda izveli novi hit
"Suit & Tie"
, dok je
Justin
fanove obradovao i novom pesmom
"Pusher Love Girl"
. Publiku su oduševili i
Rihanna
i
Mikky Ekko
izvođenjem popularne balade
"Stay"
.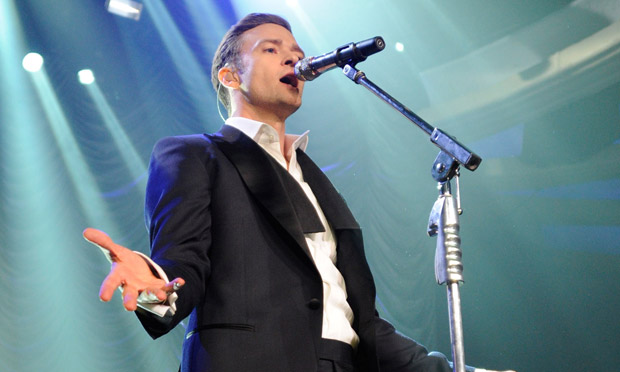 55. dodelu najprestižnijih muzičkih nagrada obeležio je i veliki broj zanimljivih dueta. Tako su nastupili Miguel i Wiz Khalifa, zatim Alicia Keys i Adam Levine. Voditelju LL Cool J-u su se pridružili Chuck D iz Public Enemy i Tom Morrell iz Rage Against Machine za izvođenje klasika grupe Bestie Boys "No Sleep Till Brooklyn". Posebnu atrakciju predstavljao je i nastup Bruna Marsa kome su se na sceni pridružili Sting i sinovi Boba Marleya - Damien i Ziggy za izvođenje rege klasika "Could You Be Loved".
Tokom večeri nije bilo većih iznenađenja kada je reč o nagrađenima, mada su neki bili začuđeni što Frank Ocean nije osvojio nijednu glavnu nagradu. Da su se organizatori potrudili da naprave dobar šou pokazuje i činjenica da je ovogodišnja dodela bila druga najgledanija u poslednjih 20 godina - odmah iza prošlogodišnje.
Ispod ovog posta pogledajte dobitnike u nekim značajnijim kategorijama.
Album of the year: "Babel," Mumford & Sons.

Record of the year: "Somebody That I Used to Know," Gotye featuring Kimbra.

Song of the year: "We Are Young," fun.

New artist: fun.

Pop solo performance: "Set Fire to the Rain (Live)," Adele.

Pop vocal album: "Stronger," Kelly Clarkson.

Rock performance: "Lonely Boy," The Black Keys.

Urban contemporary album: "Channel Orange," Frank Ocean.

Rap/sung collaboration: "No Church in the Wild," Jay-Z, Kanye West featuring Frank Ocean, The-Dream.

Country solo performance: "Blown Away," Carrie Underwood.

Country album: "Uncaged," Zac Brown Band.

Pop/duo group performance: "Somebody That I Used to Know," Gotye featuring Kimbra.

Traditional pop vocal album: "Kisses on the Bottom," Paul McCartney.

Rap performance: "Niggas in Paris," Jay-Z, Kanye West.

Rap song: "Niggas in Paris," Shawn Carter, Mike Dean, Chauncey Hollis, Kanye West.

Rap album: "Take Care," Drake.

R&B performance: "Climax," Usher.

Traditional R&B performance: "Love on Top," Beyonce.

R&B song: "Adorn," Miguel Pimentel.

R&B album: "Black Radio," Robert Glasper Experiment.

Rock song: "Lonely Boy," The Black Keys.

Rock album: "El Camino," The Black Keys.

Hard rock/metal performance: "Love Bites (So Do I)," Halestorm.

Alternative music album: "Making Mirrors," Gotye.