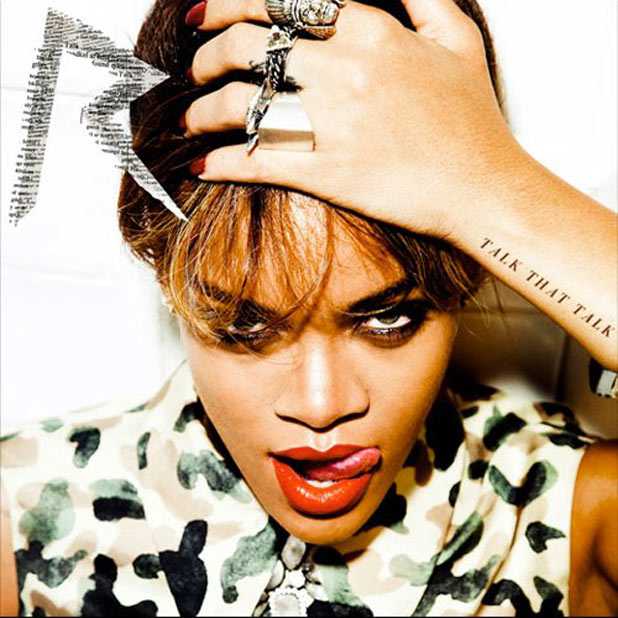 Kao i obično,
Rihanna
je snimanje albuma završila u poslednjem trenutku. A kako bi drugačije kad zbog turneje i žurki jedva stiže da uđe u studio, da ne pričam o tome što albume objavljuje svake godine. Inače, ona je preko svog
twitter
naloga potvrdila da će se na albumu naći 14 pesama, među kojima je i misteriozan duet sa "najboljim izvođačem", sudeći po njenim rečima. Ona je na
facebook
postavila i
sliku
sa studija u kome je provela poslednji dan snimajući pesme. Ne brinite, nećete dugo čekati dok ne čujete nove pesme, jer je objavljivanje ovog albuma zakazano za 18. novembar. Ispod ovog posta pogledajte listu pesama i spot za prvi singl
"We Found Love"
.
***
Like usual, Rihanna has completed her album in the very last moment. It's not strange, considering that near touring and partying, she barely manages to enter the studio, not to mention that she releases a new album every year. Anyway, she confirmed on twitter that there will be 14 songs on the album. Among them is a mysterious duet with "the best performer", according to her. She also uploaded to facebook her pic from "final hours" in a recording studio. Don't worry, you won't wait long to hear new songs as the new album release is scheduled for Nov 18. Below this post check out the tracklist and a video for the first single "We Found Love".
Tracklist:
1. 'We Found Love'
2. 'You The One'
3. 'Watch And Learn'
4. 'Ride Me Out'
5. 'Cockiness'
6. 'Talk That Talk'
7. 'Drunk On Love'
8. 'Farewell'
9. 'We All Want Love'
10. 'Saxon'
11. 'Fool In Love'
12. 'Where Have You Been'
13. 'Do Ya Thang'
14. 'Birthday Cake'