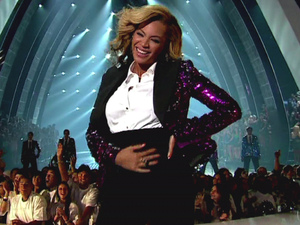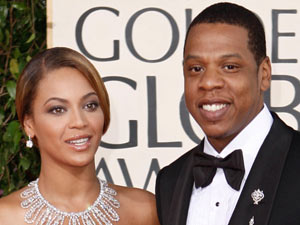 Beyonce
i njen muž
Jay-Z
dobili su juče (7. januara) svoje prvo dete - devojčicu nazvanu
Blue Ivy
, izveštavaju svetski mediji.
Pevačica se porodila u Lenox Hill bolnici u Njujorku, a sudeći prema izveštajima, Jay-Z je iznajmio ceo sprat koji košta 1.3 miliona dolara. Takođe se kaže da se pevačica prijavila pod imenom Ingrid Jackson - razumljivo, s obzirom na to da je njena trudnoća privlačila veliku pažnju javnosti još od dodele VMA u avgsutu kada je otkrila da je u drugom stanju.
Veliki broj poznatih ličnosti je već čestitao novopečenim roditeljima preko twittera, uključujući Rihannu koja je napisala:
"Dobrodošla na svet princezo Carter! Voli te teta Rih".
Pridružujem se čestitkama :)
***
Beyonce and her husband Jay-Z welcomed their first child yesterday (January 7th) - a girl named Blue Ivy, worldwide medias report.
The singer gave birth at Lenox Hill hospital in Newyork and, according to reports, Jay-Z rented the entire floor of the hospital, costing $1.3 million. It's been also reported that the singer checked into the hospital as Ingrid Jackson -understandable, considering that her pregnancy has got a huge media attention since VMA ceremony when she revealed it.
Many celebrities used twitter to send their congrats to newly parants, including Rihanna who wrote:
"Welcome to the world princess Carter! Love Aunty Rih."
I'm also sending my congrats :)