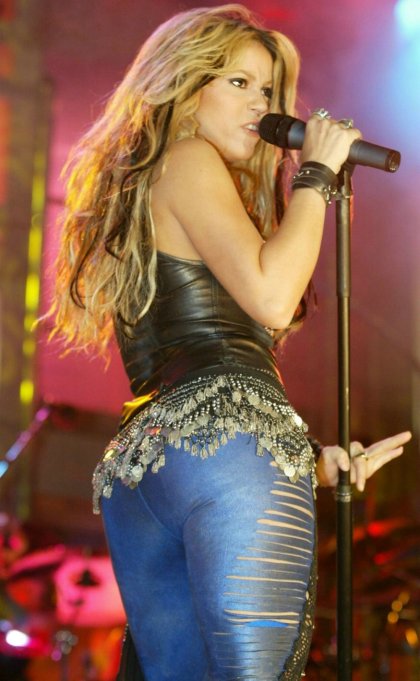 Pitate se zašto velike zvezde angažuju veliko obezbeđenje oko bine tokom koncerata?
Shakira
sada
sigurno zna odgovor, jer
je pokradena usred koncerta! Tokom nastupa u Meksiku,
Shakira
se levom rukom pozdravljala sa fanovima, dok je u desnoj držala mikrofon. Kada je dobila svoju ruku nazad, shvatila je da na njoj fali prsten. No, s obzirom na to da je ona profesionalac, koncert je nastavila normalno. Snimak krađe postavljen je na sajt
YouTube
.
Vidite da ima razloga za obezbeđenje, iako ponekad nikakva korist od njega :)
***
Do you wonder why superstars hire big security around the stage during concerts? Shakira must know the answer now, because she was robbed mid-concert! During performance in Mexico, Shakira were shaking hands with her fans using her left hand while clutching a microphone in her right hand. When she finally got her arm back, sho noticed the ring is missing. As a true professional she continued her show normally. The video of the theft has been posted to YouTube.
You see, there is a reason for the big security, although sometimes it's completely useless :)